Lights by TENA says 'C'est La Vie!' with new campaign
Bladder weakness brand encourages women to be relaxed about oops moments
Ligts by TENA has launched its new 'C'est La Vie' campaign
The new 'C'est La Vie' campaign from light bladder weakness brand lights by TENA is challenging the taboos surrounding bladder weakness by encouraging women to not let it stop them from living life to the full.
Bladder weakness is experienced by one in three women in the UK and the 'C'est La Vie' campaign highlights how common it is with a light-hearted video showing a carefree protagonist expressing her own 'c'est la vie' attitude to unexpected little leaks.
Running across TV, online and print, the campaign is supported by a bespoke Facebook page that offers consumers tips and advice on how to say 'c'est la vie' to everyday oops moments.
Anna McCrory, Brand Manager for lights by TENA says: "At lights by TENA, we continuously strive to break down the taboos surrounding light bladder to reassure women that when little leaks happen, it doesn't matter."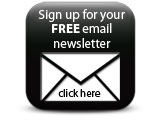 A recent product upgrade from lights by TENA is said to make it easier for consumers to be relaxed about light bladder weakness by providing women with the most absorbent production to date. The brand says both the lights by TENA Liner and lights by TENA Light Liner are five times drier than regular liners.
Companies