Liquid foundations with light textures ideal for hot weather
Liquid foundations with light texture and little covering action, are great for summer weather, as fluid textures do not mask the skin.
Fluid make-up moisturises the skin, and protects it with a sun protective factor, that does not clog the pores, also giving a nice skin tone.
Liquid foundations are ideal for a perfect and light make-up in this time of year, that are applied with the greatest comfort, precision, safety and drop by drop, in dropper.
Virospack offers a wide range of standards, easily customisable, unique in the market for each brand.
A container that transmits the concept and positioning of each customer and always responds to its needs and those of its consumers.
Droppers gives the consumer the level of thickness and coverage they want, depending on the number of drops applied to the product.
An alternative to solar radiation for a fully summer, healthy for the skin and perfect for a luminous look, with colour, natural, moisturised, homogeneous skin for a simply fantastic skin.
The droppers of Virospack incorporate a drainer in their pipettes to also ensure greater comfort in the use of the product. The drainer prevents the container from staining when using it.
The wide range of standards of the company offers in addition to droppers, moulded and tubular bottles. And in the specific case of tubulars, the range goes from 2 to 35ml capacity.
Small sizes are in great demand for promotional formats and testers, with spatulas for easy foundations testing.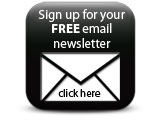 Packs with spatulas are manufactured and decorated in Virospack facilities to offer the best solution to each customer.
Featured Companies