Lonza appoints former Chanel scientist to lead Consumer Product division
Alexandra D'Arcangelis graduated with her PhD in Biochemistry from Johns Hopkins University in Baltimore, Maryland
Swiss chemical company Lonza has named Alexandra D'Arcangelis PhD as Skin Biology Lead for its Consumer Products Ingredients sector.
She joins the firm from Beauty Manufacturing Solutions where she worked as Director of Research and Innovation.
Prior to this, D'Arcangelis served as Chanel's Principal Research Scientist for eight years and was Unilever's Principal Research Biologist for five years.
In her new position, she will be responsible for strengthening in-house capabilities for the evaluation of bioactive and other personal care ingredients.
She will also facilitate in vitro and in vivo testing with external partners.
D'Arcangelis graduated from Johns Hopkins University with a PhD in Biochemistry after earning her Bachelor's degree in Chemistry and History from the University of California, Berkeley.
Lonza was founded in 1897 and today has more than 100 sites and offices with around 14,500 employees globally.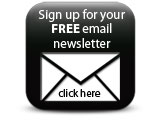 Companies