Look Fabulous Forever urges consumers to 'act bold not old' with new TV ad
The cosmetics brand for over-50s unveiled a fresh new look in January
Look Fabulous Forever founder Tricia Cusden
Look Fabulous Forever, the cosmetics brand for older women, has unveiled a new TV advertising campaign encouraging women aged 50+ to celebrate their beauty.
The advert stars several Look Fabulous Forever customers, chosen by the brand for their confidence and positive attitude to life.
Appearing alongside statements such as "act bold not old", "no beige in old age" and "age is old hat", they aim to convey the message that older women should use make-up to enhance and celebrate their looks, rather than trying to cover up their age.
As an extra incentive, the ad also offers new customers a 10% discount.
Tricia Cusden, founder and CEO of Look Fabulous Forever, said: "We are enormously excited to announce our latest television advertising campaign.
"We have achieved an incredible amount through our digital marketing channels, combined with great PR.
"We feel that this is the right time to invest further in television advertising to reach our core demographic."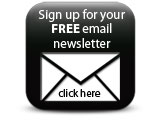 The latest ad campaign follows Look Fabulous Forever's revamp earlier this year, which saw the brand refresh its product lines with new packaging and names for a more contemporary feel.
Watch the advert:
Companies