Lush awarded pioneering fair tax certification
The company is the first high street multinational to gain the Fair Tax Mark
Lush Fresh Handmade Cosmetics has become the first high street multi-national company in the UK to be awarded the Fair Tax Mark.
The bathroom products company gained certification after volunteering to report its annual sales and taxes paid in each country it operates in. In 2014 the retailer posted year-end pre-tax profits of £23.3 million with brand sales of £454 million. Currently seven companies have certification, while 20 more are being assessed.
Mark Constantine, Lush Co-founder and Managing Director, said: "Tax is a notoriously murky and controversial area of business. Today more than ever it's reassuring to know that the Fair Tax Mark is setting a benchmark for responsible tax behaviour. We're flattered and proud to have made the mark."
It is thought Lush's new certification might encourage other high street multi-nationals to pursue similar accreditation.
Richard Murphy, a tax justice campaigner and one of the founders of the Fair Tax Mark said: "Around the world and in the UK people are now aware that many big businesses routinely fail to pay the taxes they really owe. What they now want to do is spend their money with those companies who are doing the right thing by seeking to pay the fair tax that they owe in the right place at the right time. The Fair Tax Mark is designed to allow consumers to identify those businesses who are paying their fair share of tax. This makes the Mark the next step in the campaign for tax justice."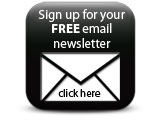 The Fair Tax Mark is a non-profit social enterprise that recognises companies that are making a genuine effort to be open and transparent about their tax affairs, paying the correct amount at the right time, in the right place.
Companies