Make-up artist Jillian Dempsey extends beauty line
The new Cheek Tint Cream Blush collection features six vegan-friendly colours
Sunny shade
LA make-up artist Jillian Dempsey has extended her colour cosmetics line.
The new Cheek Tint Cream Blush collection (£24 each) features six colours including Sunny, a dark nude; Rosy, a deep rose; Petal a soft pink; Bloom, a muave with subtle shimmer; Poppy, a coral; and Scarlett, a bright red.
The products are suitable for vegans and contain shea butter, sunflower seed wax, Chinese lacquer tree wax, Indian shale tree wax, olive oil, coconut oil and bamboo.
Dempsey said: "As a make-up artist, I have my go-to products that deliver consistently pretty results for my clients. Blush is one of my favourites.
"Its transformative because depending on where you apply it, you can change the shape of your face."
She continued: "My cheek tint has an unbelievably smooth texture, so blending is fast and finger-friendly."
The products are also said to create a protective barrier on skin for a smoother appearance and natural-looking flush.
The new range line will join the already launched Waterproof Khôl Eyeliner and Lid Tints, and will be available exclusively at thisisbeautymart.com.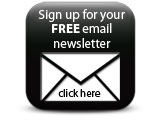 Companies