Maxwell named brand ambassador for Hue for Every Man
The soul singer Maxwell has been named the new brand ambassador for Hue's grooming and skin care products
Hue has announced Grammy award-winner Maxwell as its new ambassador.
The male grooming brand said the founders, Jessica Estrada and Kyle Frazier, chose to partner with Maxwell not only to represent their brand but also as "a partner in the company".
"I am thrilled about my partnership with Hue for Every Man. I chose to embark on this journey with Hue not only because I use their products in my daily grooming routine but because I believe in their brand vision," Maxwell said.
"Hue makes quality products for men of all hues. I am proud to represent Hue for Every Man as brand ambassador."
As well as style and music, the brand is celebrating the singer's philanthropic efforts. He is as a board member with Artists for Peace and Justice. The mission of the foundation is to support communities in Haiti through programmes in education and health care through the arts.
The brand targets the multicultural and polycultural demographic with products formulated with natural botanicals said to be specifically suited for all skin types.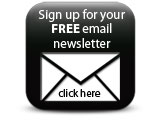 According to Nielsen Pop-Facts, multicultural consumers are the fastest growing segment of the US population, with 120 million strong and increasing by 2.3 million per year.
Companies