McDonald to lead Sephora Americas
He is to replace David Suliteanu as President and CEO
Beauty retail giant Sephora (LVMH) has named Calvin McDonald as President and Chief Executive Officer of Sephora Americas, effective on 1 January, 2014. McDonald, whoe previously served as President and CEO of Sears Canada, will succeed David Suliteanu, who has led Sephora since July 2000.
Suliteanu is leaving Sephora to become CEO of Kendo Brands, a separate LVMH entity which creates new beauty brands as well as acquires brands. Brands in The Kendo portfolio include Ole Henriksen, Kat von D, Formula X, and Marc Jacobs Beauty.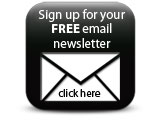 "Calvin McDonald has established himself as a visionary and highly talented industry leader at two of Canada's largest and most important retailers. We are delighted to welcome him to Sephora Americas. He will focus on building on the extraordinary growth of the business in new and existing markets and continue Sephora's exceptional track record of industry leadership driven by David Suliteanu," said Christopher de Lapuente, CEO of Sephora Global and a member of the Executive Committee of LVMH.
Companies