Meitu's anime selfie beauty app goes viral
Chinese app creator has hit gold with its latest hand drawn anime app, attracting celebrities including Jimmy Fallon and James Corden
Meitu, the Chinese technology company and app creator, has experienced a surge in new users outside of its domestic market.
The company's Meitu photogaphy app witnessed a 480% increase in new users outside of China, driven by the use of the app's hand drawn effect, which has been used more than 320 million times since its launch on 11 January.
After 13 days, the Meitu app had reached the top spots on the Apple App Store and Google Play in more than 30 countries.
Frank Fu, SVP and Managing Director at Meitu, said: "We believe that 2017 will be a big year for mobile VR and AR. And millennials will increasingly look to lifestyle and beauty brands to leverage this technology and give them more opportunities to try on and experiment with products from the comfort of their own phones."
The app has attracted a celebrity following with famous faces including comedians James Corden (pictured) and Jimmy Fallon, and actresses Kate Beckinsale and Brie Larson.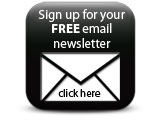 Meitu already has other selfie-based apps including BeautyPlus and MakeupPlus, which saw over triple digit user growth in 2016 in Latin America, India, Europe and the US. Meitu has more than 430 million users outside of China.
Companies