Montblanc adds third fragrance to Legend collection
Legends night joins Legend Spirit and the original Legend fragrance launched in 2011
Luxury brand Montblanc has added a third fragrance to its Legend collection, Montblanc Legend Night (from £67).
Packaged in an amber and black bottle the design is intended to reflect the wood notes featured in the fragrance.
The brand appointed perfumers Antoine Maisondieu and Olivier Pescheux to create the new fragrance.
The fragrance includes top notes of clary sage, peppermint enhanced with cardamon and bergamot; heart tones of cedar wood, lavender and a hint of violet; and a dry down of vetiver and patchouli wood.
Commenting on the fragrance the perfumers said: "In the base notes, we wanted a strong a memorable signature, full of contrasts."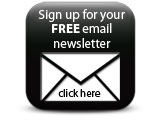 Montblanc Legend Night will be available from 12 March exclusively at The Perfume Shop and across the UK from 3 April.
Companies