Moroccanoil and Marc Anthony settle legal dispute
The dispute accused saw Moroccanoil accuse Marc Anthony of trademark infringement
Morocanoil and Marc Anthony Cosmetics are said to have ended their ongoing legal dispute in a confidential global settlement agreement.
The Moroccanoil group of companies sued Marc Anthony Cosmetics, accusing the company of trademark and trade dress infringement, passing off and unfair competition in relation to its argan oil products.
Anthony challenged Moroccanoil's trademark registrations in Canada, the US and abroad.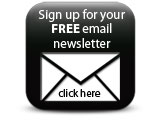 All parties are said to be satisfied with the resolution and all proceedings between the two companies will now be discontinued.
Companies