NYX Professional Make-up opens digital store
Innovative retail experience offered in California's Silicon Valley
NYX Professional Make-up has opened a flagship retail store in California's Silicon Valley showcasing a range of digital experiences.
The store is located in the Westfield Valley Fair shopping centre and features the NYX Beauty Bar – an interactive make-up station equipped with custom tutorials and products. Consumers can also upload selfies to the system for a chance to be featured on the store's 'Instafeed' digital wall in all NYX stores.
The store opened on 22 January and was designed with NYX's consumers in mind, offering a chance to try out new products and use professional tools for a "hands on" experience. NYX says its stores are "truly a playground for beauty junkies who love to have fun with make-up".
Scott Friedman, CEO at NYX Cosmetics, said: "We are so excited to bring NYX stores to Northern California and provide a space for our fans to enjoy while they learn, play and most importantly express their creativity through make-up."
The flagship store follows NYX's first ever retail location which opened in Los Angeles in October last year. It has since expanded into Canada, France, Italy and Spain. NYX says that the stores have been "a huge hit" so far and is planning further expansion into new locations globally across 2016. New stores confirmed for 2016 include Broadway Plaza in California and Willowbrook Mall in New Jersey.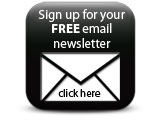 The new flagship is seen as an extension of NYX's existing retail offering, which includes a presence in freestanding shops, beauty and fashion stores and professional beauty supply stores. The brand is currently available in more than 70 countries worldwide.
Companies