Neom Organics opens first central London store
The natural beauty brand has opened its doors to consumers in the Chelsea borough of the UK capital
Neom Organics has officially opened its first central London store today.
The new boutique on the Kings Road, Chelsea, is the brand's first in central London and will join two existing stores in Wimbledon and Victoria Gate in Leeds.
Consumers can expect 'a unique shopping experience', according to the brand.
Neom will offer store visitors personalised wellbeing consultations, as well as the chance to discover their underlying wellbeing needs at the Scent Discovery Bar. An event space can be found at the back of the store.
A library space has also been created to for the public to browse the latest wellness and lifestyle literature. Wellbeing workshops, schools and classes will also be hosted.
The fragrance and body care brand was created in 2005 by former Glamour Editor Nicola Elliot after becoming more aware of the stress of modern day life.
Elliott, said: "We've spent a lot of time pouring over the details of this store, so you get the full Neom Wellbeing experience.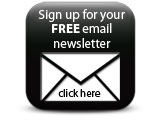 "Before you explore each of the wellbeing ranges, we encourage you to take the Scent Discovery test - you might be surprised by the results."
Direct from Neom:
Companies