New Business Development Manager – Home based – Salary DOE
Joining an established, natural and organic beauty brand who have an offering suited to the food service and convenience sectors
A unique role and opportunity to back yourself in your knowledge, expertise and depth of contacts across the wholesale sector!
Joining an established, natural and organic beauty brand who have an offering suited to the food service and convenience sectors. We are looking for either a full time or perhaps part time role to blend with other brands you are representing but an individual confident in their contacts to open new opportunities and build sales.
There will be two routes beyond this initial circa 6 month period as traction begins to take place, you can migrate to a full time employee role or to continue as you are as a consultant/freelance Agent.
The brand is established and meets all the key positive points consumers are looking for being natural, organic, sustainable and multiple sizes of product storage and dispensing.
The business is growing at a phenomenal rate and are strategically looking at each avenue to maximise in a professional and longterm strategic way.
If this opportunity has grabbed your attention then please forward your details for a speedy and professional response to; Nigel Venables at VPss; nvenables@vpss.co.uk 01473 685588.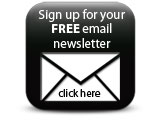 Please quote CosBus in your application.
Companies