Nichola Joss named skin care ambassador at Feelunique
Skin care expert and celebrity facialist joins Feelunique as ambassador for skin care
Feelunique has announced the appointment of Nichola Joss as its new skincare ambassador.
The expert will now be tasked with creating unique skin care content for the retailer's website.
Joel Palix, CEO of Feelunique, explained: "Consumer expectations are fast evolving and we are keen to ensure that we cater to those needs by offering instant access to industry experts, who can offer both guidance and inspiration.
"Nicola is the ultimate skincare expert and through our partnership we can deliver engaging content to our audience through our multiple communications platforms: our site, editorial, social and video channels."
Joss is a renowned skin care expert in the industry and a leading facialist. Her clients include Gwyneth Paltrow, Gemma Arterton and Scarlett Johansson.
She has a degree in Biology & Physiology and completed an apprenticeship with a Malaysian lymphatic drainage therapist. Her facial treatments make use of both these experiences, offering a tailored approach to each client's specific concerns.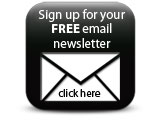 Joss hosts pop-up spas in New York and works with QVC America. She has previously worked with Pure Elixir supplements and Sanctuary Spa.
Companies