OleHenriksen announces brand relaunch
LVMH-owned OleHenriksen relaunches with existing products streamlined into four colour-coded collections
Danish skin care expert Ole Henriksen has given his eponymously-named cosmetics brand a fresh new look.
The OleHenriksen skin care brand, which was acquired by LVMH's brand incubator Kendo in 2011, has been rebranded to reflect Henriksen's Scandinavian heritage and provide consumers with an easier shopping experience.
Henriksen said: "I believe in life that every decade or so you want to remodel your house, change your look.
"This was a chance to make the products look more elegant and sophisticated, and I also wanted to make the shopping experience for our clients as easy as possible."
Henriksen's product favourites will be repositioned as part of a clear-cut offering comprising four collections: Truth, Transform, Nurture and Balance. The ranges are colour-coded, with packaging said to be inspired by Henriksen's Scandinavian roots.
The ranges are designed to address the top five skin care concerns including dull, oily and uneven skin.
"I think we're going to be discovered by a wider audience because the linear is going to draw you in with the vivid colors and storytelling," Henriksen said.
"At the end of the day, my goal is always reminding women and men that good skin starts with you feeling good about the person that you are and recognising all of the abilities that you have."
The rebrand will also be supported by a social media drive and new marketing opportunities. Henriksen is working with a group of influencers to create content promoting best use of the newly-positioned products.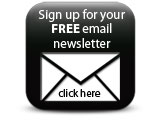 OleHenriksen recently ran a 'street casting' campaign called #NextOleWonder, which highlighted the diversity of real Scandinavian women with each one used to represent one of the four product collections.
Companies