Olympus Print Group speeds up production with foil distributor API
The UK-based labelling specialist created the packaging for Lee Stafford's CoCo LoCo range
Olympus Print Group, a UK-based labelling specialist, has teamed up with foil distributor API to speed up production on its packaging – used for the labels on Lee Stafford's CoCo LoCo hair care range.
Launched in 2015, the CoCo LoCo collection includes shampoo, conditioner and styling products, all enriched with coconut oil which is said to nourish and repair hair, skin and nails.
After what the company described as a "long search" for the right material, Olympus chose API's TA cold foil for the product packaging.
The packaging for the CoCo LoCo range features eye-catching hot pink text on a pale pink background, in a large print so product information is easily visible for consumers.
It is finished off with the Lee Stafford logo in rose gold foil from API, which the company claims is its most comprehensive cold foil to date and allows for exceptionally fine details.
Since partnering with API, Olympus has seen its label application speeds dramatically increase from 8-10 metres per minute to 25-30 metres per minute.
Steve Makin, Business Improvement Manager at the Olympus Group, said: "The TA foil from API has enabled us to increase our output by over 50%, which is fantastic.
"Not only has it helped our efficiencies, it has also significantly improved the quality of our final product."
Phil Clarkson, Account Manager at API, worked with Makin to determine the right foil for Olympus' needs.
He said: "When we talked to Steve about the machine speed he was getting with his previous cold foil, we were confident that, with the technical support we offer, we could help him achieve vastly superior results.
"Happily, we were able to deliver both greater speed and higher quality."
Olympus provides self-adhesive labels and large format digital print for brands across a number of sectors, including cosmetics and personal care.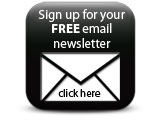 Makin confirmed that the companies will continue their relationship going forwards, saying: "We're now working with API on a similar project to develop a bespoke shade for a leading personal care brand."
Companies