Online sales up 16% at Walmart
Supermarket also affected by currency rates
Global e-commerce sales at Walmart increased 16% in Q2 2016 – helping to take the retailer's total revenue to $120.2bn. However, the financial results for Q2 of 2016 where mixed overall, with the retailer affected by currency exchange rates which reduced its earnings per share by $0.04.
Charles Holley, Executive Vice President and CFO at Walmart Stores, said: "We continue to be impacted by currency exchance fluctuations. We now expect our fiscal 2016 earnings per share to range between $4.40 and $4.70." The company had previously estimated the range to be $4.70 to $5.05.
The company's US stores saw a 1.3% increase in traffic, leading to a 1.5% increase in sales. Walmart also reported strong growth in its new stores, with sales increasing 7.3% in its new Neighborhood Market format stores.
The retailer also reported an improvement in customer experience scores. Doug McMillion, President and CEO at Walmart Stores, said: "We're pleased that the investments we've made are helping to improve our business. Even if it's not as fast as we would like, the fundamentals of serving our customers are consistently improving, and it's reflected in our comps and revenue growth. In this case, our desired changes require investments, which are pressuring earnings this year. We're confident that our strategic plan will create robust sustainable growth for shareholder returns over time."
Holley added: "We continue to invest in our business to enhance the customer experience. Operating profit will be pressured for the remainder of the year due to continued investments in store associate wages and additional hours, as well as headwinds from pharmacy reimbursements and ongoing shrink, primarilty in Walmart US."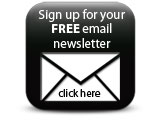 Walmart has 11,532 stores across 28 countries, selling a huge range of supermarket goods including personal care and cosmetics products.
Companies