Organic Pharmacy factors in sun care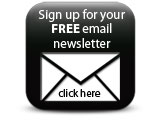 Luxury organic beauty brand The Organic Pharmacy has expanded its range of sun care products with two new higher factor creams. Cellular Protection SPF 30 and SPF 50 offer non-whitening, anti ageing sun care that is suitable for sensitive skin. Ingredients include zinc clear which uses invisible zinc to offer UVA and UVB protection.
The brand has also launched Tan Accelerator, claimed to bring an instant glow to face and body while helping to activate and increase melanin production with key ingredient kapi kacchu. Meanwhile in body care The Organic Pharmacy has introduced Green Coffee Body Sculpting Gel, a lifting and resculpting product that is designed to smooth the skin, reduce the size of fat cells, improve circulation and strengthen capillaries.
Companies