Origins Plantscription channels Asian beauty trends
Launches new lifting cream to create 'heart shaped facial definition'
Origins (The Estée Lauder Companies) is set to boost its Plantscription line-up with a new skin care product inspired by Asian beauty trends. According to Akira Yokozeki, Origins' Executive Director of Product Development, Asia Pacific, two standout trends in Asia at the moment are ulzzang and gyaru. Ulzzang translates as 'best looking' and errs towards a pure, natural look, while the gyaru trend, which means 'look at me', hails from Tokyo's Harajuku district and is centred around big, impactful eyes. What both looks have in common is a preference for "heart shaped facial definition, with a sharp v-shaped jaw and plump cheeks", said Yokozeki.
Origins believes this preference will also translate well into western markets, as a smooth jawline and firm skin are indicators of youth globally, and it has created Plantscription Powerful lifting cream to restore youthful definition to the face. The cream contains three key ingredients: Plantscription's signature anti-ageing ingredient, African anogeissus; raspberry plant stem cells, found to be more effective at stimulating cellular repair than most other kinds of stem cell, according to Origins; and Indian commiphora resin, which helps support natural collagen production and is said to work in synergy with a hyaluronic acid complex to help plump skin.
In a clinical study, 92% of panelists using Plantscription Powerful lifting cream showed visibly lifted and re-contoured skin in just two weeks.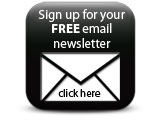 The cream, which is designed for day and night time usage, is available from February 2014 and costs £50. A contouring facial tool, designed to work in synergy with Plantscription Powerful lifting cream, is expected to launch in March.
Companies