P&G sells French site to Mibelle Group following Coty deal
Production site to transfer to Mibelle in July
P&G is selling its Ondal Sarl production site in Sarreguemines, France, to Swiss manufacturer Mibelle Group.
The sale follows last year's deal between P&G and Coty which will see more than 40 beauty brands transfer to Coty later in 2016. Many of the sold brands are said to be manufactured by Mibelle Group, presenting an opportunity for the company to expand its business.
As of 31 July 2016, Mibelle will take over ownership of the Ondal Sarl site, manufacturing hair care, skin care and body care products for P&G and later Coty after the transfer deal completes.
All 180 P&G employees currently at the site are expected to be kept on and new staff are expected to be hired in Mibelle's Switzerland headquarters as part of the deal.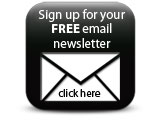 The deal will add new technologies to Mibelle's existing offering and is said to fit with Mibelle's strategic direction and planned international expansion. The company products own-brand products across the personal care, home care and nutrition industries. It currently employs around 1,000 people and has an annual turnover of €432m.
Featured Companies
See also