Perfectly even skin tone with Brightlette marine ingredient
The unavoidable ageing and cumulative sun exposure are associated with altered pigmentation
The unavoidable ageing and cumulative sun exposure are associated with altered pigmentation, leading to the appearance of dark spots and a darker, uneven skin tone.
Synthesis and distribution of melanin in the epidermis (melanogenesis) involves multiple complex steps. Lipotec´s BRIGHLETTE marine ingredient targets the various melanogenesis pathways at different levels to achieve a consistent reduction in the amount of melanin synthesised and transferred to keratinocytes.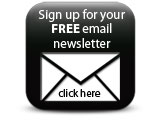 Altered accumulation of melanin leads to hyper-pigmentation that results in uneven skin tone. By decreasing melanin content, this new active reduces the size and contrast of the dark spots, increases the brightness of the skin, evening out the skin tone and offering as a result a fair and radiant complexion appearance.
Featured Companies