Polychromatic peel-off polish highlighted at MakeUp in Paris
Polychromatic's Perfectly A-PEEL-ing Peelable Nail Polish to be showcased among the beauty industry's top innovations during upcoming MakeUp in Paris show
Juried by a committee of international experts, and with more than 80 competing products, Polychromatic's Perfectly A-PEEL-ing Peelable Nail Polish has been awarded placement on the Innovation Tree for the upcoming MakeUp in Paris show today.
The 'IT' Products exhibit is an event exclusively dedicated to innovation and trends in the cosmetic field.
Perfectly A-PEEL-ing is a solvent-based, patent-pending formula, unlike other traditional peel-off polishes on the market today. As easy as "polish, peel, repeat," wearers have the ability to switch their colour to match their mood, outfit or occasion.
Perfectly A-PEEL-ing gives the best of all benefits: easy removal, a healthier alternative to harsh removers, and the luxurious coverage of classic nail polish.
Also showing at MakeUp in Paris will be Centre 7, Polychromatic's Europe-based cosmetic filling and packaging facility.
Located near Paris' highly-coveted Cosmetic Valley, Centre 7 has been in business for more than 20 years in the beauty and personal care industry, having earned a distinguished reputation in the masstige and luxury cosmetic markets.
With capacity of filling over 30 million bottles annually, Centre 7 is the ideal vendor for both bulk and packaged cosmetics, particularly for Polychromatic's European customers or those looking to benefit from the "Made in France" seal of approval.
Polychromatic and Centre 7 will be at MakeUp in Paris, June 21st-22nd.
Come visit Polychromatic at booth K32 to see for yourself, and don't forget to stop by the Innovation Tree!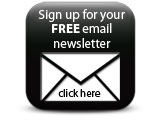 For more information on Perfectly A-PEEL-ing, Polychromatic and Centre 7, contact the Nail Lacquer Experts at info@polycc.com.
Companies