Post holiday season slump hits US fragrance market
Sales in US department stores were up only 3% in the first quarter of this year, compared with the same period last year when growth was four times as high
The fragrance market in US department stores is still suffering from the after-effects of poor holiday performance, according to market research company NPD, with sales up only 3% in the first quarter. In the same period last year, growth was four times as high.
NPD said prestige women's fragrance dollar sales increased 8% during the period, while units were up 3%, and the average price was up 5%. These figures are lower than seen in other cosmetics areas such as make-up (6%) and skin care (also 6%).
It is primarily at the high end of the fragrance market that things are improving, according to NPD.
"Women are spending more on their fragrances than last year, treating themselves to something a little more special," said Karen Grant, the company's Vice President and Global Beauty Industry Analyst. "Higher price points are driving the growth in sales."
Proving that growth was driven by high price points, women's fragrances priced at $100 and above grew almost 40% in sales in the post holdiday period. Premium price fragrances now account for 22% of dollar sales, according to NPD.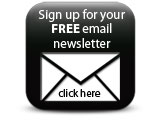 Colognes, with a 4% share of women's fragrance, were a real success story, displaying "significant double-digit increase in dollars" said NPD. Within women's cologne, the growth was driven by niche brands, which accounted for 90% of the segment's dollar sales in the first three months of 2013.
Companies