Prestige anti-ageing market fragments
Entry level anti-agers struggle while super premium products experience strong growth
Latest research by the NPD Group shows that the UK's prestige anti-ageing market is fragmenting into one of price extremes. Consumers are restricting spending on entry and middle market anti-ageing products with value sales decreasing in the year to June 2012 by 30% for products priced under £30 and by 8% for products between £30 and £50.
In contrast, upper and super premium anti-ageing products are experiencing strong growth with value sales up 28% for prestige products priced between £50 and £100 and 9% for products over £200, proving that this segment has not been impacted by the economy.
The growth of the super premium anti-ageing market is primarily due to the success of new launches and gift sets from brands like Shiseido, Guerlain, Chanel, Lancôme and La Mer, said NPD.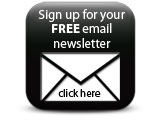 Moreover the anti-ageing sector of the beauty care market experienced the largest increase in editorial coverage of the skin care sector year on year, with coverage in the luxury and premium sector up almost a quarter (24%).
Companies