Qosmedix introduces heart shaped makeup brush cleansing pad
Qosmedix recently introduced a purple heart shaped makeup brush cleansing pad (Part # 599810) to their diverse collection of beauty supplies.
This silicone cleansing pad is designed to be used with brush shampoo to thoroughly deep clean makeup brushes. The multi-textured ridges are gentle, yet effective in releasing product, dirt, and oils.
The surface of the pad eliminates the need to use your fingers to shampoo makeup brushes. Each heart shaped cleansing pad is individually wrapped for hygiene and convenience.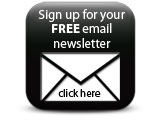 Please visit Qosmedix website to place an order or to learn more about this product.
Companies