Qosmedix introduces new gel eye patches
Qosmedix is pleased to announce the addition of two new styles of blue gel eye patches, which are perfect for spa professionals to use during facial treatments.
Available in Oval (Part # 505308) and Round (Part # 505309), both patches can be warmed or cooled to create either a refreshing or calming experience.
Refresh clients' puffy, sore and tired eyes with oval gel eye patches. Cool in the refrigerator and use during or after facial treatments. Warm in a pan of water for a relaxing and calming experience.
The eye gel patches can also be easily cleaned using soap and water.
May be heated or cooled. Do not freeze or boil.
Spa professionals can also provide these gel eye patches as an after treatment gift to clients.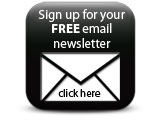 Please visit www.qosmedix.com to place an order or to learn more about these products.
Companies