Quadpack responds to tightening of Spain's national lockdown
The Spanish Prime Minister has ordered workers in non-key jobs to stay at home
Quadpack's headquarters in Barcelona
Spain's cosmetics players are responding to government measures, announced over the weekend, that intensify the country's efforts to curb the spread of coronavirus.
On 28 March, Spanish Prime Minister Pedro Sànchez ordered all workers in non-key jobs to stay at home from today.
Spain has been especially hard-hit by the pandemic, with 85,195 confirmed cases of coronavirus and a death toll of 7,340, to date.
Cosmetic packaging supplier Quadpack, which is headquartered in Spain and which runs its Plastics, Wood and Impressions businesses from the country, has responded to the newly announced measures by closing all non-essential business activities and halting manufacture in Spain from today until 14 April.
According to Quadpack, plans had already been in place to close its manufacturing plants for the Easter week of 6 April-13 April, which means the government's decision will only impact production by five working days.
In a letter from the company, Tim Eaves, CEO of Quadpack, said: "All Quadpackers affected by the shutdown will continue to receive full pay and the government has mandated that hours lost during the shutdown must be recovered during the rest of the year, a measure that will help us recuperate lost production and help compensate for any delays that have been caused."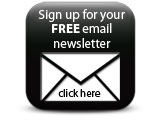 The company's German manufacturing plants will remain fully operational, added Eaves, while reassuring clients that its Spain-based office and support staff would be contactable while working from home.
Companies