Revlon Chairman calls allegations against CEO "absurd and offensive"
Official comment comes after former employee alleges discriminatory treatment
An official comment from Revlon Chairman Ronald Perelman has called allegations against CEO Lorenzo Delpani by former Chief Science Officer Alan Meyers "both absurd and offensive to me and those around me".
Perelman's response backs up the company's official statement released regarding the lawsuit, where it labels the allegations against Delpani "sensational and offensive " and "a completely meritless attack".
A lawsuit filed on behalf of Meyers claims he was fired in December after raising safety concerns that Delpani did not want to hear and was discriminated against for being Jewish, reports Reuters.
Meyers, who said he joined Revlon in 2010, also claimed that Delpani was hostile to him, frequently shouting at him in front of other executives and making anti-Semitic and anti-American comments.
The lawsuit accuses Revlon of retaliation and discrimination, and seeks unspecified damages.
In the lawsuit, Meyers said many of the safety issues he complained about were about raw materials used by Spanish company Colomer, acquired by Revlon in 2013. He claimed that these materials did not satisfy regulatory and safety requirements, and that Colomer's laboratories did not meet Revlon's standards. He went on to say that after repeatedly raising such concerns, Delpani urged him to keep quiet so that the CEO could retain "plausible deniability" about the issues.
Meyers also claimed Delpani treated him differently from other members of his team, nearly all of whom were Spanish or Italian, because he was Jewish and American-born.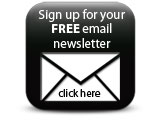 In making the comments, Delpani mentioned Perelman, Revlon's controlling shareholder and Chairman who is also Jewish, the lawsuit said. Perelman has since released an official comment via Revlon, in which he goes on to state: ‎"I know Lorenzo as an executive and as a person. I personally know his mind and his character. He is among the least bigoted or biased human I have ever known. He has my full support."
Companies