Revlon announces Q3 results
Total company Pro Forma net sales totalled US$473.9m, which includes net sales from the consumer and professional arms of the business, while consumer segment net sales decreased 0.9% to $348.2m
Revlon has announced results for the third quarter, ended September 30, 2014.
In order to compare Q3 2014 to Q3 2013 accurately – following Revlon's acquisition of The Colomer Group (TCG) in October 2013 – the company presented its results using three measures: Reported, Adjusted and Pro Forma Adjusted.
Total company Pro Forma net sales totalled US$473.9m, which includes net sales from the consumer and professional arms of the business. Meanwhile, total company Pro Forma segment profit reached $106.2m. In the consumer segment, net sales decreased 0.9% to $348.2m, compared with Pro Forma net sales of $351.3m in Q3 of 2013. Excludng the impact of foreign currency fluctuations, Q3 net sales increased 2%. The company said this growth was " primarily driven by $8.8m of favorable returns reserve adjustments in the US as a result of lower expected discontinued products in the future related to the company's strategy to focus on fewer, bigger and better innovations, partially offset by increased returns expense for current year returns".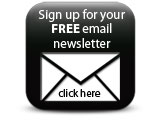 The company also reported lower net sales of Almay and SinfulColors colour cosmetics, although this was "partially offset" by higher net sales of Mitchum deodorant products. The consumer segment also includes the results of retail brands acquired in the TCG acquisition, which represented $19.6m of As Reported net sales in Q3 2014 and $18.2m of Pro Forma net sales in Q3 of 2013. Consumer segment profit in Q3 2014 was $78.1m, compared with Pro Forma consumer profit of $80.4m in Q3 2013.
Companies