Revlon appoints Serge Jureidini as President of Elizabeth Arden & Fragrances
The newly appointed executive has more than 25 years in the beauty industry and has previously worked for Lancôme and L'Oréal
Revlon has appointed Serge Jureidini as President of Elizabeth Arden & Fragrances.
Jureidini will be joining the brand after 20 years at L'Oréal in a range of management roles in the Luxury Division in EMEA, Asia and North America.
Most recently he will be leaving his role as President and CEO of Arcade Beauty, a private equity owned global company focused on multisensory sampling solutions for the beauty industry, to join Revlon.
He has also served as President of the Designer Fragrances Division and President of Lancôme USA.
In his new role Jureidini will lead the strategic direction and growth priorities for both the Elizabeth Arden brand and Global Fragrances.
This is a newly created role as he will succeed both Jue Wong, President of Elizabeth Arden, and Mr. George Cleary, President Fragrances.
Jureidini will be reporting directly to Fabian Garcia, President & CEO of Revlon.
Garcia said: "Serge's over 25 years of experience in the beauty industry, across all product categories, as a supplier to the industry and leading brands in the prestige channel, will help us achieve our growth ambitions.
"His extensive knowledge of the prestige and specialty channels and leadership experience with both multi-category franchise brands and fine fragrances make him a great fit for this strategic role.
"We are delighted to have Serge join the team of industry leaders that we are assembling to advance our growth strategy and position Revlon as a world-class beauty leader."
The announcement is part of Revlon's continuous senior management reshuffle after its acquisition of Elizabeth Arden last year.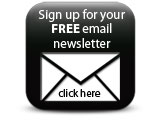 Other recent notable appointments include: Linda Wells as Chief Creative Officer and Palle Pedersen as its new Managing Director for Northern Europe.
Companies