Revlon names Debra Perelman as new CEO and President
The cosmetics giant's first female CEO is the daughter of billionaire investor and Revlon majority stakeholder Ronald Perelman
Revlon has promoted Debra Perelman to CEO and President, succeeding Fabian Garcia who is stepping down after two years.
Paul Meister, a current member of Revlon's Board of Directors, will oversee day-to-day operations on an interim basis.
Perelman, the cosmetics' giant first female CEO, has spent 20 years working with the company internally and via senior leadership positions at Revlon's largest shareholder MacAndrews & Forbes.
"Revlon has been a central part of my personal and professional life for more than 20 years," said Perelman.
"I love Revlon not only as a company, but as a culture of employees and executives who are committed to delivering women and men the best products in our industry."
Based in New York, the Columbia Business School graduate will focus on driving Revlon's efforts to increase its technology and e-commerce offerings.
Debra Perelman, the company's former COO, is the daughter of Ronald Perelman, one of the richest men in the US, and Chairman of the Revlon Board of Directors and CEO of MacAndrews & Forbes.
Ronald Perelman has been at the helm of Revlon since 1985 through his investment firm, which now owns about 80% of the beauty brand owner.
"I have always trusted Debbie to bring fresh vision, innovation and success to companies, and I have no doubt she will do the same for Revlon," said Ronald Perelman.
"Debbie's extensive experience at both MacAndrews & Forbes and Revlon, as well as her track record for innovation and breaking paradigms to compete in today's digital and consumer-first environment, make her the ideal leader for Revlon."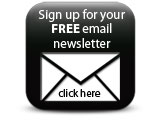 Debra Perelman joined Revlon in 1998 as a management trainee.
Companies