Revlon reports a Q2 net loss
The cosmetics giant claims its attention has been on expansion and its digital strategy
Revlon has reported a Q2 net loss of $36.5m, after reporting a profit in the same period in 2016.
The cosmetics giant revealed revenue of $645.7 million in the period.
Revlon President and CEO, Fabian Garcia, said: "While our financial performance and sales results in the US remained soft in a challenging retail environment, we are encouraged by the global growth of our iconic Revlon and Elizabeth Arden brands, our international sales which remain robust and the key strategic initiatives that we have implemented during the quarter, which we expect will drive sequential improvements in company performance."
Revlon noted it has focused on global expansion in the last quarter as well as its digital communications, engagement and e-commerce capabilities.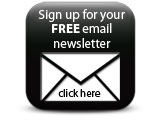 "During the quarter we continued to take measures to enhance our digital capabilities and competitiveness, strengthened our brands and their global distribution and further refined our long-term strategy for profitable growth," Garcia added.
Companies