Revlon sales continue to decline in the first quarter of 2018
The cosmetics brand owner has struggled with flagging own brand sales and challenges in the US market
Revlon's sales figures have continued to decline into the first quarter of 2018.
Sales for the quarter reached US$560.7m, a decrease of 5.7% when compared to $594.9m in Q1 2017.
The brand owner has attributed the decline to struggling sales in the Revlon flagship brand, fragrances and a challenging US market.
"Our quarterly results continue to reflect the challenges the company faces in the current mass retail and beauty environment in the United States," said Paul Meister, Executive Vice Chairman of the Board.
The Revlon brand sales saw a decrease of 6% from $243.8mi in Q1 2017 to $229.1m.
Meanwhile, Elizabeth Arden increased by 10.4% from $95.7m to $105.7m in like-for-like period.
Revlon's portfolio, which includes American Crew and Cutex, witnessed a sales loss of 8.3% to $134.5m, and its fragrance division declined by 16% to $91.4m.
International increase
Despite the US climate revealing an overall company loss of 11.9% from $321.6m to $283.4m, Revlon's international sales saw a like-for-like uptick of 1.5% to $277.3m.
"While our international sales remain strong, we are aggressively driving change and innovation in our brands, products and sales processes to meet these challenges head on," added Meister.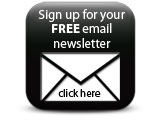 "We are seeing significantly accelerated sales growth across all our digital platforms and positive consumer responses to our new brand campaigns and are confident in the future."
Companies