Rimmel launches Get The Look make-up app
Rimmel's new app is part of Coty's ambition to become a billion dollar brand
Rimmel launches new app with 3D make-up simulation
Make-up brand Rimmel London has launched a new app that allows consumers to 'steal' a make-up look from anyone, anytime or anywhere.
The app allows consumers to point a smartphone at a friend, beauty ad or photo. It virtually recreates the look onto the consumer's face using colour-matched Rimmel products. If the consumer likes what they see they can purchase the matched Rimmel products via the app with Google shopping.
Camillo Pane, Executive Vice President of Coty Global Category Development says this new app is part of the company's wider ambition for Rimmel to become a billion dollar brand.
He says the objective is to step change the way Rimmel connects with consumers, especially millennials, adding: "This is for all of Coty's categories, not just cosmetics and will include fragrance as well the brands we're acquiring from Procter & Gamble."
Coty's digital objectives include offering consumers meaningful content, an increased share of voice and innovation.
Montse Passolas, Vice President of Global Marketing for Rimmel says the app is "the first to market because it offers a 3D make-up simulation".
Passolas explains this means the consumer can move their face and the virtual make-up will move with them on the app to give a realistic view of how the shades will look from different angles.
She adds: "Our core target market are generation z and millennials who are aged between 15 and 25. This consumer takes inspiration from their peers, friends and vloggers more than from a brand. It is this key insight from which this technology was born."
Coty acquired digital agency Beamly as part of its wider plan to expand on its digital engagement offering and worked with award-winning digital creative studio Holition Augmented Retail to create the Rimmel Get The Look app.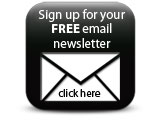 The Get The Look app is available to download from the App Store from 30 June.
Companies