Royston and Eco Soapia bring new meaning to 'designer label'
Working with Devon-based artist David A Smith, UK labels producer Royston Labels has created an innovative label for Eco Soapia, an organic hand and body wash brand.
The design on the label was created to convey the company's ethical values and traditional roots. Smith was selected to create the artwork due to his "shared principles", Royston Labels explained. Smith is a specialist in sign-writing, having been an apprentice for five years with Gordon Farr and two associates. Today he is an accomplished draftsman, letter painter and pictorialist.
The new label completely refreshes Eco Soapia's packaging, which previously featured a plain label with different coloured bubble-effect designs. To create the new intricate metallic-effect design, Royston Labels used cold foiling and flexo-printing plate technology. Royston Labels' Technical Manager Phil Bradnam said: "The final appearance of the label is spectacular: soft subtle pastel tones with an in-keeping foil shade, complemented by a smooth satin-type finish."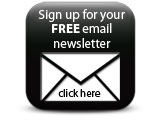 Eco Soapia's Steve Chasen added; "The challenge for us was to take David A Smith's intricate design and realise it on a flat label. It was vital that the label truly replicated the stunning artwork and Royston Labels has delivered on all counts."
Companies