SCS Formulate - Solution set
The technical sessions held during SCS Formulate are vital to the success of the event. SPC attended a number of these in search of new and emerging cosmetic ingredients
-
The technical sessions held during SCS Formulate are vital to the success of the event. SPC attended a number of these in search of new and emerging cosmetic ingredients
Concurrent presentations make attendance at all sessions impossibe and selecting those to attend can be difficult. In the author's case the selection is based on particular spheres of interest and current formulation projects.
Proceedings opened with a description of Dermican, proposed as a new anti-ageing active by Pierre de Pouilly of Laboratoires Sérobiologiques. In young skin the extra-cellular matrix (ECM) is partly composed of collagen fibres formed by association of collagen fibrils. The efficient binding of collagen fibrils is initiated and regulated by a protein-sugar complex of proteoglycans that attach themselves to the collagen fibrils to form functional collagen fibres. The principal proteoglycan involved in this process is lumican but its synthesis decreases with age, resulting in a loss of organisation of the collagen fibres.
To specifically target this loss of ECM functionality, Laboratoires Sérobiologiques designed Dermican, a synthetic tetrapeptide [INCI: Acetyl tetrapeptide-9] for its anti-age biological action, particularly via lumican metabolism. In vitro and in vivo testing substantiates this concept, showing that skin treated twice daily for four months by topical application of a suitable product containing 3% Dermican increases in thickness and firmness.
Sensory profiling
Tailoring the sensory profile of cosmetic formulations was the title of a talk by John Hibbs from the McIntyre Group Ltd. According to Hibbs, cosmetics have a function such as moisturising, colouring or to provide a barrier, and have a sensory impact on application and over time. That impact alters the user's perception of the cosmetic's function. The formulator's challenge is to provide the function required by a selection of effective ingredients but the sensory aspects of the product must satisfy the user.
Hibbs grouped ingredient functions under the headings of emollients, emulsifiers, humectants and moisturisers, solvents, carriers and performance enhancers. Working in association with Abitec the McIntyre Group has created a comprehensive range of ingredients to provide functionality with a satisfactory sensory profile. Hibbs described some of these materials including replacements for lanolin, petrolatum and mineral oil and presented material sensory profiles in tabular form to assist selection.
Arkema's Karine Loyen continued the sensorial approach with a presentation on new sensorial and visual effects for skin and sun care using Orgasol ultra-fine polyamide powders. Loven suggested that with its spherical and micro-porous structure, the Orgasol Touch range brings unique sensory benefits to skin care products and sun lotions by considerably improving the products' texture, flow and application. It reduces the greasy and oily nature associated with rich skin care creams and waterproof sun lotions. In particular, it helps to solve the problem of shine, eliminate the sticky sensation that is often typical of these products and reduce the whitish residual finish of high SPF sun care lotions. Orgasol Touch leaves a smooth and light powder film on the skin, providing a uniform velvety finish. Orgasol Soft Focus diffuses light on the skin's surface. Its fine particle size means that it can penetrate wrinkles to provide countless light diffusing sites, brightening dark areas and reducing the appearance of wrinkles.
Gattefosse's Laurent Schubnel described Emulium Kappa, a PEG-free emulsifier of vegetable origin with unique sensorial properties. It is a combination of waxes from jojoba, candelilla and rice bran grafted onto polyglycerol-3 [INCI: Candelilla/jojoba/rice bran polyglyceryl-3 esters] in combination with glyceryl stearate and sodium stearoyl lactylate. It is claimed to have hydrating properties and an ability to structure the water phase of emulsions, forming a water cushion within the cream and on the skin, which is palpable upon application.
Preservative systems
Cosmetic preservation is a current hot topic, with many commonly used preservatives being under attack for one reason or another and very few new ones to take their place. Rudi Itoe of Clariant had a full lecture theatre to hear his presentation entitled Preservatives, where next? The two most common cosmetic ingredients are water and preservatives, both appearing in more than 90% of all formulations, said Itoe. In the US in 2005 the most commonly used preservatives were parabens; parabens were the least sensitising of all preservatives and despite their widespread use, the least number of reported allergic reactions to preservatives were caused by parabens. Summarising the current position, Itoe said that all preservatives, including natural ones such as tea tree, will be reviewed by SCCP. Preservatives are here to stay, said Itoe, but their safety and reputation will always be under intense scrutiny.
Ciba launched a silver-based preservative system at Telford comprising silver citrate and citric acid under the trade name Tinosan SDC, details of which were presented by Marcel Schnyder. Although the use of silver ions for preservation has been known for a hundred years or so there have always been problems of stability and compatibility with other ingredients, said Schnyder. Tinosan SDC is a colourless aqueous solution, freely soluble in water. Although its pH is 1.5 it may be added to compositions at any pH <7 and at temperatures <50°C. It is effective against all types of organisms when used at the recommended level of 0.1% to 0.3%. It is compatible with non-ionic, anionic and amphoteric ingredients and with some cationic materials. Schnyder described its use in deodorants and hand sanitising products and to support existing preservative systems, particularly those based on organic acids and their salts, but he warned that it is not on the EU positive list of preservatives.
Trend analysis
New innovations and future trends were a reccurring theme throughout the two days. Univar's Debbie Neary discussed current trends in men's grooming and natural products,
S. Black's Trevor Hogben presented new innovations in personal care, Cornelius' Trevor Barker described new ideas developed in the Cornelius technical centre and Carruba's Ed Matson forecast future trends in fragrance.
Neary saw natural trends continuing far into the future with more use of food ingredients, particularly from grapes and mushrooms, but also the use of natural colours. For men Neary predicted increased use of moisturisers, of anti-ageing products and of products providing UV protection. The natural trend and growth of men's grooming products is also reflected in perfumery with new men's and woman's scents borrowing notes from one another. Men's fragrances are borrowing florals, but with a masculine twist, and women's are using woody notes for a new definition of sensuality, said Maston, adding that natural fragrances are inspired by everything that is organically grown and naturally derived.
Hogben's presentation covered a very wide cross-section of cosmetic products and raised some interesting questions. In summary he said that future trends will include natural products from the Amazon, more ethical products, the use of refillable packaging, continued growth in natural cosmetics and cosmetic companies targeting men and taking advantage of the teen market. He described many different ways of meeting these trends with materials currently available from the S. Black portfolio.
The Cornelius Group Technical Centre (GTC) produces innovative formulations, concepts and ideas. The presentation by Barker covered such diverse subjects as a water-based transfer-resistant lipstick, foaming caviar scrub and a new way of measuring
sunscreen efficacy. Water in the lipstick is made possible by incorporating Pelemol DP144B [INCI: Dipentaerythrityl/tetrapolyhydroxystearate/behenate] into the formula and Pecosil SH25L [INCI: Dimethicone/methicone copolymer] imparts a water-resistant silicone coating to the pigment in the presence of water. A fun product was proposed whereby 10g of Octacare MS100 [INCI: Sodium polyacrylate] is mixed with 500ml of water. The result is a bowl full of acrylate beads with a gentle exfoliating action, which Barker suggested could be used for nail treatment.
Rheological control
Rheology modifiers were the subject of presentations by Noveon's Simon Bennet, Ciba's Akhmad Khan and Clariant's Klaus Wachtmann. Bennet described the properties and applications of Carbopol Aqua CC, an acrylate copolymer for use as a cationic compatible rheology modifier for low pH formulations where smooth flow, shear thinning rheology, suspension capabilities and high clarity are required. It may be used to thicken both surfactant-based and water-based formulations such as low pH facial and body treatments and scrubs, clear shampoos, bath gels and cleansers and gel moisturisers, creams and lotions.
Khan described a rheology modifier that imparts sensorial effects. Trade named Tinovis ADE it is a liquid dispersion polymer in a non-aqueous solvent, which swells on addition to water. From Clariant, Genapol DAT, [INCI: PEG-150 polyglyceryl-2 tristearate] was introduced as a new and highly effective rheology modifier for surfactant-based systems. It is said to be a mild and skin friendly additive to increase viscosity of hard to thicken formulations such as those comprising glutamates and sarcosinates or incorporating silicones. Tony O'Lenick of Surfatech described spider esters, a unique series of materials comprising a central polar molecule with polar linkages terminating in non-polar groups that can be used to solubilise actives for slow delivery on application.
Silicones, sun care and hair product ingredients are always well represented at Formulate. In his innovations presentation Hogben covered some recent introductions from Dow Corning including DC Toray FZ2233, a structured silicone polyether block copolymer used to produce highly stable water in silicone (w/Si) and water in silicone and oil (w/Si/o) emulsions. DC RA4002ID is a blend of silicone acrylate copolymer in isododecane recommended for the formulation of colour, sun and hair care products. DC 9701 is a silicone powder with a silica coating and DC 5-7070 is a combination of amino functionality and elastomer technology that provides styling properties such as curl retention, memory and "bounce back".
Jonathan Moore from ISP Europe described a material that was both a rheology modifier and styling aid. Ultra Thix P-100 [INCI: Acrylic acid/VP crosspolymer] provides rheology modification by building viscosity with high yield values, making it easy to suspend particles and it is said to be substantive with a clean, silky, light skin feel. It requires neutralisation, approaching maximum viscosity between pH 5 and 6 and this is little affected at higher pH. It is recommended as an alternative to PVP/carbomer gels for hair styling and is claimed to impart long-term hold, even at very high humidity.
Sun solutions
Innovation in sun protection was the subject of the presentation by Nadeem Saddiq, Surfachem, who proposed the use of Granlux tailor-made concentrates from Granula to meet customers' specific needs. The concentrates included micronised titanium dioxide or zinc oxide or both, in suitable carriers for adding either to w/o or to o/w systems. One of the standard mixes contains cerium dioxide, which is used in combination with titanium dioxide for broad spectrum protection.
Broad spectrum protection was also the subject of a presentation by Myrium Sohn of Ciba who discussed Tinosorb M [INCI: Methylene bis-benzotriazolyl tetramethylbutyl-phenol (MBBT)] and Tinosorb S [INCI: Bis-ethylhexyloxyphenol methoxyphenyl triazine (BEMT)]. Tinosorb M is said to be the first sun filter using microfine particle technology, which acts both as a micro-pigment and organic UV absorber. It is derived from a colourless, UV absorbing organic solid, which has been micronised to particles below 200nm in diameter. It is inherently photostable and is a highly efficient sunscreen due to its triple action: UV absorption by a photostable organic molecule, light scattering and light reflection by its microfine structure. Tinosorb S is an oil soluble UVA filter that works in synergy with Tinosorb M to increase the expected SPF as well as providing broad spectrum protection.
Returning to the presentation by Trevor Barker, he proposed an interesting method to test sunscreen products by spraying photochromatic pigments onto a ceramic tile, placing glass over the top and then applying sunscreen plus control in a layer between 4 and 12 microns thick with a K Bar onto this. Exposure to sunlight or UV source activates the polychromatic pigment and a colour change is observed, which is compared to control formulations of known SPF and UVA rating. Barker said that although he is still developing the method, initial test results have correlated well with predicted results and that the method would be good as a QA/QC procedure.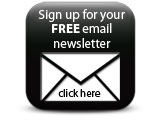 There were many other worthwhile presentations and apologies to those missed but that is always the problem with conferences that have concurrent lectures.
Companies