SK Chemicals' sustainability solutions for cosmetic packaging
In a response to the market request for sustainable packaging, SK Chemicals of South Korea is introducing a new product range of ECOTRIA PET-compatible copolyesters that contain 30% of post-consumer recycled material.
The new products can be used successfully in most of the processes in which PETG and PCTG copolyesters are currently used and retain many of the properties of copolyesters including ease of processing, excellent chemical resistance and clarity.
ECOTRIA is a transparent food-contact copolyester that is independently certified as being compatible with the RIC 1 PET recycling stream. At this moment, the product is available in two grades, ECOTRIA R100, recommended for injection stretch blow moulding, and ECOZEN R200 for injection moulding or injection stretch blow moulding.
Both grades are supplied as crystallised granules which require drying at conditions similar to PET before being processed.
The two ECOTRIA grades have been formulated to crystallise sufficiently quickly to be compatible with the PET recycling process, but sufficiently slowly to be used in most injection and blow moulding processes that traditionally used PETG or PCTG.
Even though ECOTRIA contains 30% of post-consumer recycled material, the transparency and colour tone are surprisingly clear, while its slow crystallisation permits thick-wall containers to be made without any loss in transparency.
Initial tests at European customers have demonstrated the excellent processability of the material and several end-users are now planning to launch a range of products using ECOTRIA.
Mr Steve Kim, Head of the SK Chemicals Copolyester Division said, "ECOTRIA is a demonstration of the ability of SK Chemicals to act quickly to the ever-changing demands of the European packaging industry.
"For the first time, products made in amorphous materials, which are more difficult to recycle, can be easily replaced by a product that contains both a high level of recycled material and which can be recycled in the existing PET recycling process".
One of SK Chemicals' customers in France, said "ECOTRIA is a big step forward by SK Chemicals towards meeting the current and future European Regulations concerning plastic packaging and the Circular Economy.
"ECOTRIA has already been tested to replace conventional non-recyclable packaging for several high-profile cosmetic products, and we see this being repeated for other products in the future".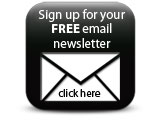 ECOTRIA is the first of a series of new copolyester product innovations by SK Chemicals that will be introduced over the coming months. The ECOTRIA product range is now available in Europe from SK Chemicals GmbH and distributors.
Companies