Saks Fifth Avenue opens Manhattan store
86,000sqft store is retailer's first in downtown New York and debuts new layout concept
Saks Fifth Avenue has opened its second store in New York City in Lower Manhattan, close to the World Trade Centre.
The store reveals a new concept for the retailer, with an updated layout and a "lifestyle edit" of products designed to reflect the way that women shop. More than 200 fashion and beauty brands are stocked in the store.
The ground floor features designer ready to wear clothes, handbags and fine jewellery. Perfume is stocked in its own destination and accessories are housed on the first floor, alongside advanced designer brands.
Marc Metrick, President at Saks, explained: "Saks Downtown may be our second store in NYC, but it's the first of its kind. The design is open, the edit is unique. It's quite simply fun to shop."
Customers are offered a number of services, including the exclusive Power Lunch. Designed with busy downtown shoppers in mind, the service includes a selection of express 60 minute beauty treatments and styling options.
The store also features a central area designed to showcase designer installations. The space is shaped like an amphitheatre and was designed by Found Associates. Its display will be updated every 30 days.
The space is currently occupied by Vetements.
Tracy Margolies, Chief Merchant at Saks, added: "Saks Downtown marks a new vision for the brand. The focus is on our edit, bringing new depth to our emerging and advanced designer assortment."
Saks celebrated the launch of the new store with an opening party in collaboration with Vogue. The magazine is based close to the Liberty Street Store, at One World Trade Centre.
The new store opening comes after a difficult few years for Saks. The retailer has struggled in recent years, seeing a 5.7% decrease in comparable store sales in the first quarter of 2016.
Like many department stores, Saks has faced increased competition from online retailers and increased competition.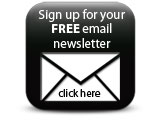 The Downtown store will be joined by a dedicated Saks Downtown men's store in Spring 2017.
Tracy Margolies, Chief Merchant and Marc Metrick, President at Saks
Companies