Samantha Cameron's new retail venture will dabble in beauty
Company files trademark application with the Intellectual Property Office for personal hygiene and beauty care products
© Lawrence Jackson via Wikimedia Commons
Businesswoman Samantha Cameron, the former Creative Director of leather accessories brand Smythson, has made headlines again with new speculation arising over her retail venture Samantha Cameron Studio Ltd.
According to trademark application filings with the Intellectual Property Office, Cameron is also considering putting her name to "products for personal hygiene and beauty care".
This could include a wide array of cosmetics products such as make-up, fragrance, hair care, skin care and deodorants.
The company, of which Cameron owns at least 75% in shares according to a Companies House record, is registered to The Poplars on Bridge Street in Brigg, North Lincolnshire. Cameron is named as the company's Director.
Samantha Cameron Studio Ltd was incorporated under the Companies Act 2006 as a private company on 5 October.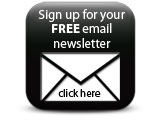 It is rumoured that the company will focus on fashion and lifestyle goods such as clothes, shoes, accessories and home fragrance, however, the brand name will differ from the company name.
Companies