Sephora updates Virtual Artist app with new AR features
The augment reality feature allows make-up fans to try on thousands of looks, share with their friends and get access to tutorials
Sephora has updated its Sephora Virtual Artist app to include augmented reality features.
The app will now allow consumers to virtually try on thousands of shades of eyeshadows, lipsticks false eyelashes in a range of different combinations.
Users can save their favourite looks and share with other app users.
Exclusively available for iOS browsers, Sephora fans can also use the app to follow the retailer's make-up tutorials.
Each step within a tutorial is customised to the user's own face, as it is designed to be instantly overlaid onto their face using 3D live view.
Tutorial features also include a split screen – a slider that shows the face before and after the virtual make-up is applied.
"Since launching Sephora Virtual Artist in 2016, our clients have virtually tried on hundreds of millions of shade combinations," said Bridget Dolan, VP of Innovation at Sephora.
"It gives her the freedom to choose when, where and how she wants to shop as she creates customized looks and discovers the products that are just right for her."
The retailer partnered with beauty focused augmented reality provider Modiface to create the updates.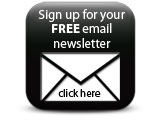 The developer utilises the user's smartphone camera to map facial features, allowing the phone to act like a mirror.
Companies