Sephora's rumoured Iran stores still unconfirmed
Retailer has not applied for a license
Tehran, Iran
Iranian officials have responded to reports that Sephora is due to open its first store in the country. Ali Fazreli, Chairman of Iran's Chamber of Guilds, told Tasnim News Agency that the retailer has not yet applied for any permits in the country.
Last week Reuters reported that Sephora was planning to open several stores in Iran starting next year. A source told Reuters that Sephora was looking to open seven stores across Iran.
The news came after Iran signed a Joint Comprehensive Plan of Action with six countries, marking an end to economic sanctions against the country in return for restrictions placed on its nuclear development.
Iran is said to have the second biggest cosmetics market in the Middle East after Saudi Arabia. Many international brands already have a presence in the country but this is expected to increase after the end of economic sanctions.
Some industry commentators believe the country could be a lucrative market for business brands.
Sephora is still yet to confirm the deal and Iranian officials claim they have not spoken to the retailer. Fazreli said: "No foreign brand has referred to Iran's Chamber of Guilds to obtain licenses for its business activity."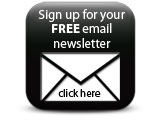 However, Fazreli has also said that the Chamber would have no problems issuing licenses for any brand that operates within the county's laws and regulations.
Companies