Showroomprivé buys French beauty e-tailer Beauteprivee
Beauteprivee is a leading online flash sales retailer with net sales of €19m in 2016
© Beauteprivee.fr
Showroomprivé, an online flash sales company, has inked a deal to acquire French beauty rival Beauteprivee.
Beauteprivee gives its members access to sales on beauty, cosmetics and well-being products and services, with up to 80% off the full price.
Last year, Beauteprivee reported net sales of €90m, up 40% on the previous year, while EBITDA margin exceeded 7%.
Thierry Petit and David Dayan, Co-founders and Co-CEOs of Showroomprivé, said they were looking forward to welcoming Beauteprivee's teams and management to its own, as the two companies share a similar profile.
"This project contributes to Showroomprivé growth dynamic as it will allow us to offer our members a wider and more attractive assortment on the cosmetics and well-being segment, which is complementary to our fashion offer," they said.
Showroomprivé has more than 28 million members in France and eight other European countries, while Beauteprivee has over 3 million.
Both companies work with brand partners; Showroomprivé has close to 2,000 on its books, while Beauteprivee has more than 800.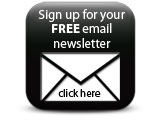 The deal is predicted to close at the end of the first trimester of 2017.
Companies