Sikasso De Suisse launches crowdfunding campaign
Swiss beauty brand aims to raise CHF35,000 for its skin care products
Swiss beauty brand aims to raise CHF35,000 for its skin care products that cater for those with skin typ five and six on the Fitzpatrick scale of human skin tones
Sikasso contains Novada Complex containing natural oils, vitamins, antioxidants and actives
Sikasso De Suisse, a Swiss beauty brand, has launched a Kickstarter crowdfunding campaign to develop a range of skin care products for darker skin tones.
The brand aims to raise CHF35,000 (roughly $35,800) by allowing backers to pre-order its two products, with the goal of launching online in September 2017.
The products are Cream of Citrus Beauty Glow Masque + Shea Butter, and Swiss Apple Body Moisture Milk.
Running for 34 days, the Kickstarter campaign aims to raise funds for the brand's packaging and first production run, clinical prototypes, microbiology and package compatibility tests, skin and ocular tolerance tests, and safety assesment and EU registration, as well as the platform's fees.
The two Sikasso De Suisse products target consumers with highly pigmented skin – type five and six on the Fitzpatrick scale of human skin tones.
People with this skin type typically have 50% less ceramides than those with lighter skin tones meaning that they are more vulnerable to transepidermal water loss resulting in dry skin.
They are also more likely to have overactive melanocytes or pigment-producing cells in their skin, which can contribute to hyperpigmentation.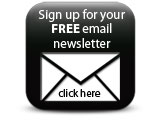 Sikasso De Suisse is an '8-free' beauty brand without sulphates or phthalates.