Skinceuticals launches Triple Lipid Restore
Skinceuticals has expanded its Correct portfolio with Triple Lipid Restore 2:4:2 (£123).
The anti-ageing formula contians 2% ceramides, 4% cholestrol and 2% omega-fatty acids, which are all said to play key roles in repairing dry and ageing skin. The cream restoring natural hydration as well as essential skin lipids. The cream is said to leave skin supple and smooth for a youthful look.
The product can also be used alongside aesthetic treatments. Dr Tapan Patel, Medical Director at PHU Clinic, commented: "Because aged or dry skin can be fragile, Triple Lipid if also the ideal partner for aesthetic treatments which disrupt the skin barrier – such as peels, retinoids and volumising or resurfacing treatments – for both pre-treatment preparation and post-treatment recovery and repair."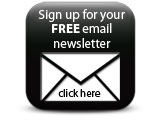 Launch: out now
Companies