Sliding success for RPC Bramlage and Patyka
Luxury French skin care brand Patyka selected RPC Bramlage's Slidissime airless jar to house two of its products.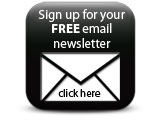 The jar was chosen for Patyka's Intense Moisturising Mask and Radiant Exfoliating Mask skin care products; it features airless pouch technology with a flexible touch and slide pump made of four parts. Slidissime is described as the first airless jar on the market combining protection and sensuality, with the sliding system protecting the product inside from contact with air or fingers.
Companies