Slip brings back 90s hair scrunchies with new squad of mega-influencers
Known for its silk pillowcases, the luxury brand has partnered with celebrity stylists and social media stars to promote its new range
via Instagram/@slipsilkpillowcase
Silk pillowcase brand Slip has unveiled a new team of social media ambassadors to promote its new hair accessories range.
The four-strong group, known as the Slipsilk Squad, include hairstylist and founder of Ouai Jen Atkin; make-up artist Mary Phillips; Kardashian-Jenner clan stylist Andrew Fitzsimons; co-founder of skin care brand Summer Fridays Marianna Hewitt (pictured); and influencer Stephanie Shepherd.
"Each individual's experience with Slip has made them an ideal partner for the brand," explained Fiona Stewart, co-founder of Slip.
"We are thrilled that they are willing to share their story in support of us."
The newly appointed brand ambassadors will work with Slip to create multi-platform marketing campaigns, including educational videos, photography and social media posts.
The US brand aims to drive awareness surrounding its 'anti-ageing, anti-sleep crease and anti-bedhead benefits'.
Slip claims its products focus on 'beauty, not bedding' as its silk pillowcase 'absorbed significantly less face cream product than cotton alternatives.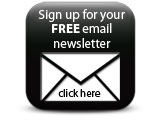 The new hair care range includes silk hair scrunchies that aim to reduce strand breakage.
Companies