South Korea's Cosmax Co acquires US cosmetics maker NuWorld Beauty
Acquisition reported to be worth US$50m and includes factory located in New Jersey
© NuWorld Beauty
South Korean cosmetics manufacturer Cosmax Co has acquired US rival NuWorld Beauty in a deal reported to be worth US$50m.
According to Yonhap News Agency, Cosmax signed a deal today to take over the company including its 13,223sqft manufacturing plant in New Jersey.
Cosmax has been making inroads into the US for some time and partnered with dual-dispensing packaging supplier VariBlend in 2016.
NuWorld has been creating beauty products for more than 20 years, with all of its services run out of its New Jersey factory including R&D, product development and marketing, filling, regulatory expertise, quality control, and purchasing and planning.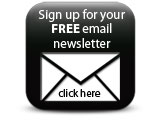 Cosmax is reported to be planning to strengthen its production and marketing capabilities, and R&D post-acquisition with the aim of generating 200bn won in revenue in the US next year, and 3 trillion won worldwide by 2020.
Companies