Sports HAI launches make-up range for athletes
The sports collection includes eye shadow, liner, mascara and a 2-in-1 lip transformer
Grace de Alvaro, founder of Sports HAI, has many reasons to be excited about the coming year, not least the Tokyo Games, which open at the end of July. If ever a brand were made for Olympic success, it's Sports HAI.
"I built Sports HAI with athletes, for athletes," says Grace, who tests all of her products on sports women and men. Naturally she has also run, swum and sweated in them herself.
The best products always begin with a lightbulb moment. Grace's came as she took part in her first ever triathlon. As she peeled off her wetsuit in the bike transition station, she realised that her make-up, carefully applied that morning, was now smudged and irritating her skin. She felt strong and empowered – but she looked like a drowned rat.
Grace set about producing a range of hard working, multi-tasking products that would be fit for purpose as well as offering the highest quality.
Her capsule sports collection now includes an eye shadow and liner, a mascara that is resistant to water, chlorine and sea salt, a combined moisturiser and balm stick, a 2-in-1 lip transformer, a Glow & Go bronzer and a nourishing hair cleanser. Everything is designed to be applied quickly and withstand rigorous activity.
"I grew up in Ireland and spent my childhood on ponies. I've been an outdoorsy, sporty sort all my life. These days, I regularly run marathons and short races and compete in triathlons. I have always been interested in make- up – the way in which you can use it, the way it makes you feel, the empowered feeling it gives you." Grace adds.
"I created Sports HAI inspired by years of practical experience."
She knew instinctively that there was a market for this type of product.
"Instagram and social media are obsessed with both fitness and make-up, but while there are always hundreds of posts of women and men working out in trendy athleisure and hundreds more dedicated to make-up, you almost never see the two together. When I started a cosmetics brand dedicated to sports and fitness, there wasn't anything else like it on the market."
All of the products have been designed to help athletes look effortlessly glamorous, whether they're competing at an international level or working out at the gym.
However, as Grace points out, Sports HAI is not just about looking good on Instagram.
---
---
She continues: "The point of our products is the experiences you get while wearing them – the run, the ride, swim, cycle. I want people to feel great doing what they love. Of course wearing water-resistant mascara won't change your life, but taking part in a triathlon might. I want my customers to be able to fully immerse themselves in their sporting activities or fitness programmes knowing that Sports HAI has them fully covered."
Before launching, Sports HAI asked consumers what their top five hero products were and based the collection on those products concentrating on what works in sports and fitness.
Her own experiences notwithstanding, athletes pushing the boundaries and taking risks are the real inspiration behind Sports HAI.
Last year was about consolidating the brand, working with branding director Jon Easton to create packaging that conveyed that this was an energetic sports make-up. The company has now linked up with other sports, including skateboarding and rock climbing, two of the five new Olympic sports to be introduced this summer.
Grace attributes much of the brand's success to her dedicated team: "I love working with people who spark joy. We have found that by sourcing some of the work further afield than London has enabled us to tap into the enormous amount of creativity."
In 2020 the brand will continue to ride the athleisure wave, drawing make-up lovers away from complicated routines and back to simple, sporty sophistication.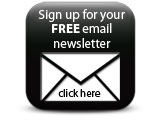 For more information and to shop the products, click here.
Companies