Stormy Daniels sets the record straight with debut fragrance Truth
The adult film actress has been in middle of a hush money political scandal with Donald Trump
Adult film star Stormy Daniels may have made headlines recently for her alleged affair and current legal battle with US President Donald Trump – but now she is setting the record straight with her debut industry launch.
In partnership with, and available from, cosmetics brand It's The Bomb, Daniels has launched the aptly named fragrance Truth.
The limited edition, gender-neutral scent has been designed with 'sensual pheromones' and many media outlets described the perfume's tagline #embraceyourtruth as a not-so-subtle reference to the ongoing legal battle with Trump and his former personal lawyer Michael Cohen.
"The brand Stormy Daniels is trending everywhere, and Stormy – being the smart businesswoman that she is – realised that to create a merchandising vertical would be in her best interest," said Suzette Hughes, CEO of It's The Bomb.
Daniels added: "I jumped at this opportunity though for many reasons.
"The first reason is that it came from a trusted friend and included the opportunity to work with Michael Ninn [Chief Creative Office of It's The Bomb].
"He, like myself, is a crossover from the adult business yet doesn't shy away from his roots.
"He likes to own both sides without shame."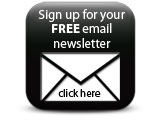 Based in Arizona, US, It's The Bomb specialises in a discreet service retailing erotic and novelty goods, including the Bubble Boob soap and cbd-infused products.
Companies